What's on in Hawke's Bay
Find out what events are on in Hawke's Bay, Napier, Hastings, Central Hawke's Bay and Wairoa. If you need to know what's on this is the place to look. If you are after council meetings view our meetings calendar.
Does not include exhibitions or workshops. You can view these by selecting them on the menu to the left.
Hopetoun Brown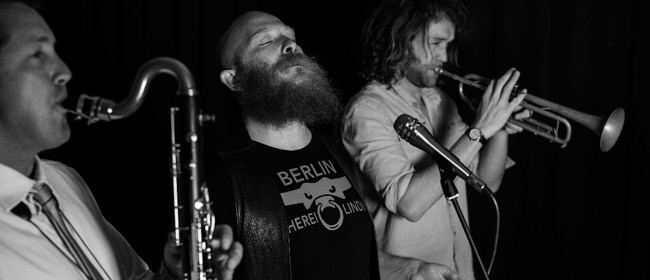 Taite Prize finalists Hopetoun Brown enlist the country's finest trumpet player, Finn Scholes for a unique journey through rhythm and blue.

Tim Stewart: lead vocals, body percussion, trumpet and trombone. NZ Rock'n'Roll Hall of Famer and founding member of Supergroove Stewart's songwriting and producing chops have recently been celebrated by the Taite Prize panel which has included Hopetoun Brown as one of eight finalists for this prestigious music prize.

Nick Atkinson: Bass clarinet, tenor sax, keyboards. You may know this Supergroove sax man for his work on air covering music for Radio New Zealand. He's also parped for Tami Neilson and Marlon Williams while providing the bass backbone for Hopetoun Brown. He's also in the NZ Rock'n'Roll Hall of Fame.

Finn Scholes: Trumpet, tuba, percussion, glockenspiel, organ and piano. You may have witnessed Scholes' extraordinary talents leading his five piece Carnivorous Plant Society. An accomplished visual artist Scholes musicianship is spellbinding. He plays in countless top local bands, but here his talents are truly celebrated as propels the Hopetoun sound to greater heights.
When
Friday 27 April, 7:30pm to 10:00pm
Cost
Where
Central Hawke's Bay Municipal Theatre, Waipawa, Central Hawke's Bay
18 Kenilworth Street, Waipawa, Central Hawke's Bay