What's on in Hawke's Bay
Find out what events are on in Hawke's Bay, Napier, Hastings, Central Hawke's Bay and Wairoa. If you need to know what's on this is the place to look. If you are after council meetings view our meetings calendar.
Does not include exhibitions or workshops. You can view these by selecting them on the menu to the left.
Anthonie Tonnon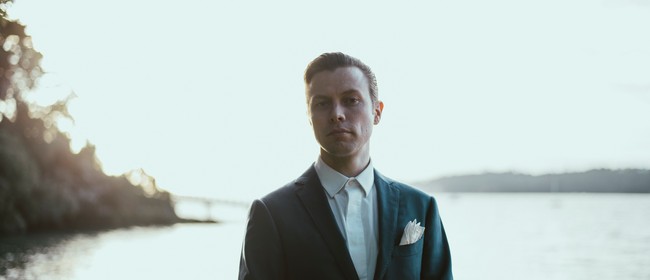 Anthonie Tonnon is taking his new Extended Player and single further afield - to Australia, New Zealand regional centres, and to boutique festivals this summer.

The new single, titled 'Two Free Hands,' is Tonnon's first imprint from two years of international touring and experimentation. It spent a number of weeks at the top of the NZ alt radio charts in November, and due to requests, Tonnon will now be taking his new show further into the country's interior.

He will also be farewelling Ponsonby cultural hub, Golden Dawn, which closes in March, with a final show on his former bartending night, on Tuesday 23rd of January. In Australia, Tonnon will tour with Flippin Yeah Records label mate Shelley Short, who is releasing her new album Pacific City.

Produced in tandem with longtime collaborator Jonathan Pearce, 'Two Free Hands' features contributions from Anna Coddington on vocals, fellow band member Stuart Harwood on percussion and drum effects, and Elizabeth Stokes (The Beths, Sal Valentine and the Babyshakes) on french horn.

Thom Healey (Tiny Ruins, Dunes) mastered the song. The Extended Player features a new collaboration with and remix by Wellington electronic producer, Michael Upton, also known as Jet Jaguar.

'Two Free Hands' is available on all music and streaming services, while the Extended Player version is available from Tonnon's new website anthonietonnon.com, Bandcamp, and on physical CD at live shows. The EP is now available for pre-order via Tonnon's website or Bandcamp.

Since releasing Successor, an album which picked up nominations for both the Taite Prize and The APRA Silver Scroll, Tonnon has toured extensively, supporting The Veils and Nadia Reid in North America and Europe, and The Chills on a thorough tour of New Zealand, as well as his own headline tours in the USA and Australasia. Over that time, Tonnon has developed a one-of-a-kind show that combines both electronic and traditional instrumentalism, theatricality and dance.

This tour will be a chance to experience the show in refined environments throughout the Australasian summer.
When
Friday 2 February, 8:00pm to 11:00pm
Cost
Where
Paisley Stage, Napier, Hawke's Bay / Gisborne
17 Carlyle Street, Napier, Hawke's Bay / Gisborne