Workshops, Conferences & Classes
Find out what Workshops, Conferences & Classes are on in Hawke's Bay, Napier, Hastings, Central Hawke's Bay and Wairoa.
Artist Workshop: An Approach to Landscape With John Eaden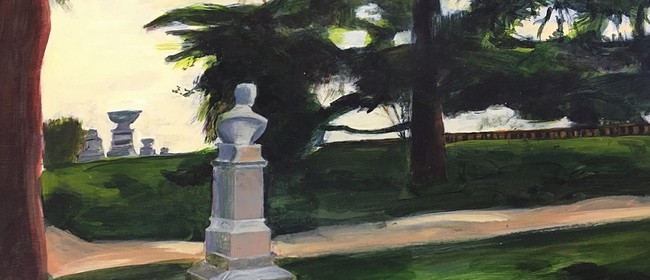 Join us for a workshop with Hawke's Bay-based artist John Eaden. An exhibition of new work by Eaden, 'Towards the Grand Tour', is showing at the gallery until 21 Jan 2018. Earlier this year, Eaden toured Italy and was able to research locations in the Vatican Gardens and in Padova in the north and echoes of this trip can be seen in his landscapes of Hawke's Bay.

Workshop participants will use a landscape photograph as the starting point for a landscape painting. They will be guided through a process to analyse the content of their photograph, developing a composition and rendering it with empathetic colour and tone.

Through a process of analysis and technique, students will transform their original image beyond the observed and recorded to a fully realised work.

Cost includes all materials and morning tea. Suitable for 12 year olds and over.

Booking required.
When
Cost
Where
Hastings City Art Gallery, Hastings, Hawke's Bay / Gisborne
201 Eastbourne St East, Hastings, Hawke's Bay / Gisborne