Concerts & Gig Guide
Find out what Concerts & Gigs are on in Hawke's Bay, Napier, Hastings, Central Hawke's Bay and Wairoa.
Operatunity: The Golden Era of Musicals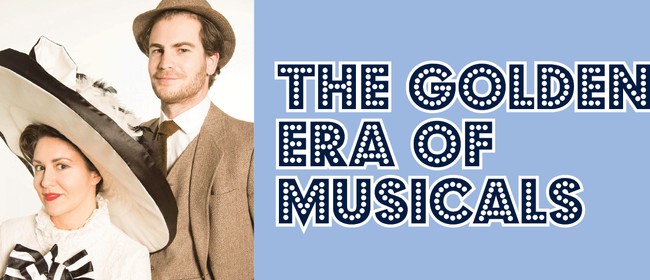 Many of us grew up with musicals featuring the singing greats like Jeanette McDonald, Nelson Eddy, Judy Garland and Dame Julie Andrews.

Featured both as stage musicals and endearing movies this era of music theatre combined the romance, "feel-good", attitude of the era with amazing melody and dulcet singing.

We pay tribute to these great artists and the melodious era of music they were a key part of, with its quirky lyrics and magnificent melodies, written by the likes of Rodgers and Hammerstein, Romberg, Kern and Lehar.

Susan Boland, John Cameron (our own Jeanette McDonald and Nelson Eddy), and our music theatre specialists bring you The Golden Era of Musicals, from Show Boat and the Student Prince through to My Fair Lady and The Sound of Music, when melody was truly king!

Call the office toll free on 0508 266 237 to book today! Or visit our website www.operatunity.co.nz
All tickets include lunch after the show.
Phone: 0508266237
When
Thursday 16 August, 11:00am to 1:00pm
Cost
Where
Bay City Outreach Centre, Hastings, Hawke's Bay / Gisborne
1200 Omahu Rd, Hastings, Hawke's Bay / Gisborne